King Arthur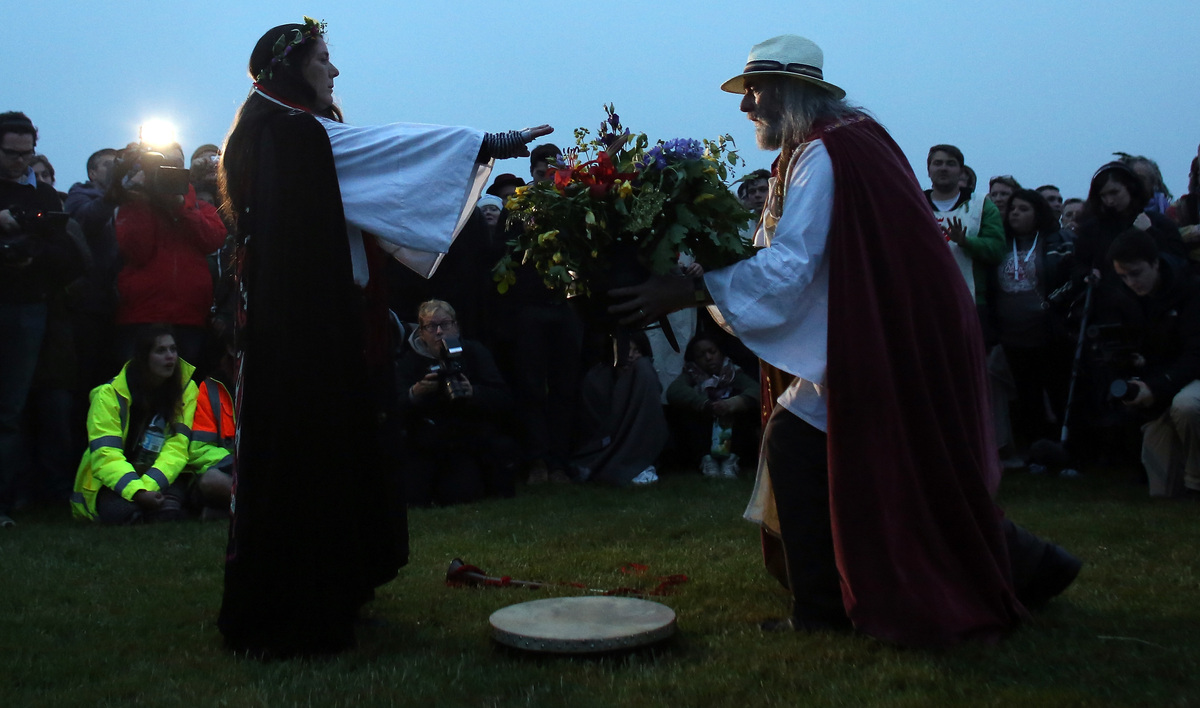 at Summer Solstice earlier this morning, looking better than ever in his panama hat. I really hope this is a permanent addition to his get-up.
/|\
Image courtesy of Getty Images (many more of the Summer Solstice here).
This entry was posted in
Unusual England
. Bookmark the
permalink
.